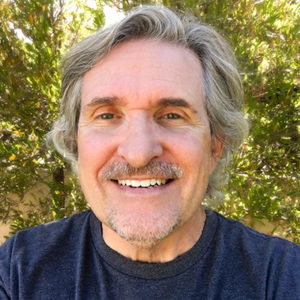 Steve Stanard
Graphic Designer
When it comes to making brands look their best, Steve Stanard has decades of experience.
A native of Peoria, Illinois, Steve started his career in magazine publishing with a focus on marketing design, direct mail and advertising promotions. He later moved to Los Angeles and started working at Home Savings of America in financial services marketing. He then launched a successful freelance career.
He has worked for a wide range of clients in the insurance, financial services, energy, tech and healthcare industries. His clients have included Microsoft, Cisco Systems, Toshiba, Anthem Blue Shield of California, Dignity Health, Progressive, Good Sam Club, Bank of America and Wells Fargo.
When Steve isn't working, he can be found hiking in Griffith Park, biking the L.A. River bike path or playing guitar and drums in a band, just as he has done since he was 13. He's even been on tour!
Steve was born on April Fool's Day.
Four of Steve's original songs were featured in a PBS documentary about the L.A. River.
Steve likes the smell, but not the taste, of coffee.