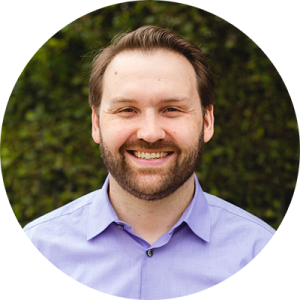 Kyle Johnson
Senior Software and Web Developer
By day, Kyle is our mastermind behind the HTML; by night, he's cracking jokes. We mean it — he's active in community theater, both scripted plays and musicals, and he performs improv for two groups based in Ventura County.
In his role as senior software and web developer for Mustang, he's a full-stack developer who enjoys working with both front- and back-end web technology. His job duties include writing diverse web applications for clients spanning a wide range of industries — from hospitals and universities to small businesses and nonprofits — as well as programming, database management and administration duties. In other words, he's the web guy.
Prior to Mustang, Kyle was raised in Vancouver, Washington, and received his bachelor's degree in computer science from the University of Portland. After graduating, he worked as a youth minister for a year.
In college, Kyle won a disco dance competition.
Kyle has been included in two different trading card sets.
His highest bowling score is 255.